بسم الله الرحمن الرحيم
Hizb ut Tahrir Wilayah Sudan Booklet
An-Nahdha (Grand Renaissance) Dam and the Threats of Water War‏, Negligence of the Rulers and the Duty of the Ummah
to download PDF version : Click Here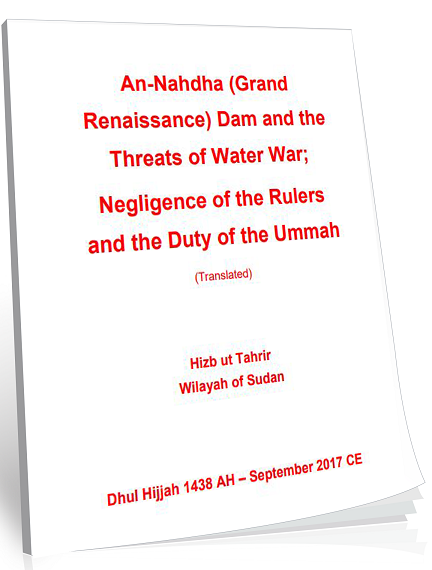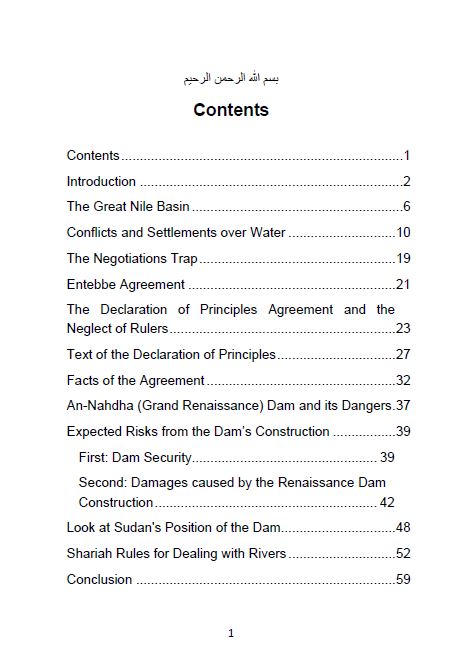 Introduction
Planet Earth, according to reports of varying relevant international institutions, is witnessing dangerous climate changes that threaten the lives of organisms. At the top of these changes is the effect of the rotting capitalist waste, such as the breach of the ozone layer, which led to high temperatures and led to icebergs melting in both the North and South Poles. It has increased the proportion of water in the oceans and the erosion of land in front of this tide of water and sinking many of the islands, and there has been a change in the map of the distribution of rain and the drought of agricultural land, and the destruction of many people, animals and other organisms, and drought and desertification hit many countries throughout the world. As well as the pollution of many waterways by the greed of the capitalist monsters, and irresponsibility, which unleashed its chemical and radiation waste, with indifference to their consequences.
In 1988, there was a serious wave of drought, which wiped out the pastures and the land, including people and animals, this was in several African countries. The problem is that these waves of drought have recurred for many years. This was pointed out by Dr. Kamal Ali, the former Sudanese Water Resources Minister, in a lecture in the Enlightening Knowledge Centre on the the Renaissance Dam (1/6/2015), where he confirmed that experts are deliberating a global drought wave that will fall upon the whole world in 2017.
It is strange that the An-Nahda Dam also known as the Grand Ethiopian Renaissance Dam, which has had its share of procrastination in its construction, will coincide with its full launch in the same year as the drought is expected, putting Sudan and Egypt at risk.
back to top