HTI's Activities to Welcome Muharram 1435 AH
بسم الله الرحمن الرحيم
To welcome Muharram and remind the Muslim Ummah of the Hijrah, the migration of the Prophet Muhammad, peace be upon him, Hizb ut Tahrir in Indonesia carried out various activities namely longmarches, motor convoys and dzikir together. These activities were organised throughout the main cities in Indonesia.
Hijrah is the moment when Allah (swt) differentiated between truth and falsehood by giving the Prophet sallallaahu 'alaihi wa sallam real power and authority which was manifested in the form of the first Islamic State.
HTI calls all elements of the Muslim Ummah to take Muharram as its momentum to change the Jahiliyah system, secular system and replace it with the Islamic system by establishing the Islamic State, Khilafah "Caliphate" Islamiyah.
Media Office of Hizb ut Tahrir in Indonesia
Picture Slideshow: Click Here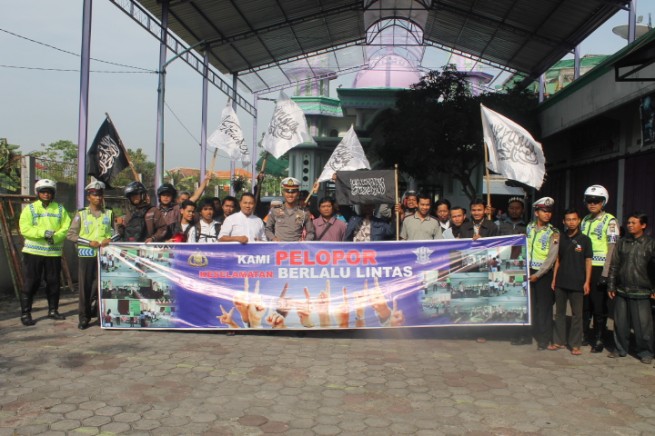 back to top