Press Release Islamic Organizations: US, Australia and Singapore are Enemies for Indonesia
بسم الله الرحمن الرحيم
The former Minister of Social Affairs, Mr Bachtiar Chamsyah justified Hizb ut Tahrir / Indonesia's opinion that the embassies of the United States and Australia became a spy nest in Jakarta. Furthermore, he affirmed that Susilo Bambang Yudhoyono, the President provides ease for the US to expand and enlarge its embassy in Jakarta. He stressed that the government was unable to protect the country from the foreign intelligence activities.

Chamsyah said all that, during the conference that was held by Hizb ut Tahrir / Indonesia together with Islamic Organizations, in the Media Office of Hizb ut Tahrir in Indonesia, on Friday 29/11/2013.

Attending the conference included Abu Deedat (FAKTA); Mashadi (VoA Islam); Zulkifli (al-Ittihadiyah); Fahrurizal Fan (LAki-45); Hemi M Burin (Muhamadiyah); Achmad Michdan (TPM); Muhammad Rahmat Kurnia (Hizb ut Tahrir / Indonesia) and some of the others. In the last statement, the most prominent of all, was that US, Australia and Singapore are enemies for Indonesia.
Media Office of Hizb ut Tahrir in Indonesia

Picture Slideshow: Click Here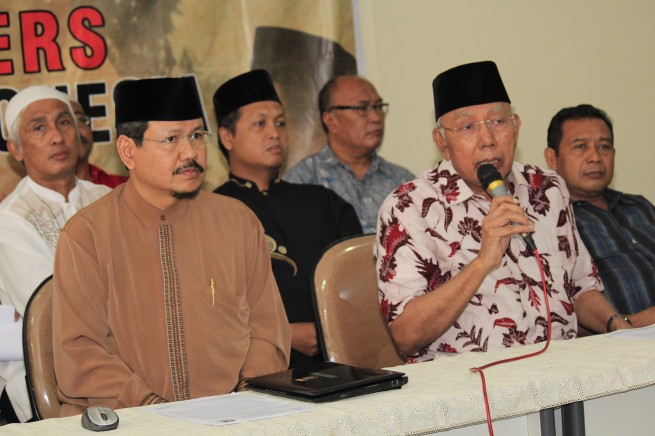 back to top