بسم الله الرحمن الرحيم
Hizb ut Tahrir / Denmark Annual Conference:
Islam between Distortion and Fact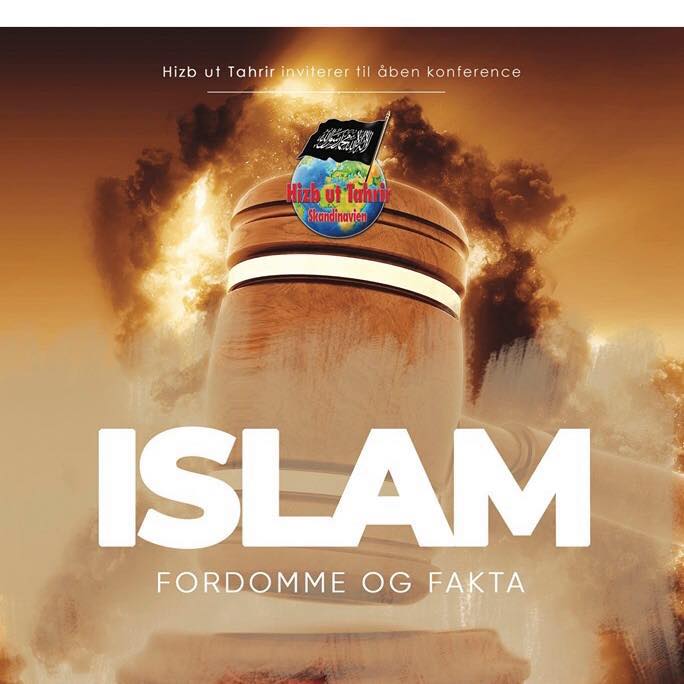 Hizb ut Tahrir / Scandinavia organized an annual conference entitled:
"Islam between distortion and facts!"
Islam is arguably one of the most controversial subjects in the world and is under constant attack.

There are many misconceptions and widespread misinformation about Islam, but what is truth and what is distortion?
What are myths and what are the facts about the views, values ​​and laws / rulings of Islam?

Is Islam based on superstition or reason?

Is the Khilafah - Caliphate - a religious dictatorship?

Are women less valuable than men?
Should non-Muslims be killed or protected?

Get clear and well-informed answers to these questions and a variety of other questions!
Time and Place
22 September 2019
Kl. 14.30 - 17.30
Rugkærgårdsvej 60 ، 2630 Taastrup
Royal Banquet Hall (Taj Mahal)
HASHTAGS

For more Information:

Video Recordings of the Conference
- First Talk -
Life under Islam - Myth or Reality?
by Brother Ferhat Kara
- Second Talk -
Shariah - Dark Ages or Global System?
by Brother Omar Saad
- Third Talk -
Khilafah - Religious Dictatorship or Righteous Hukm?
by Brother Tiam Mohibbat
- Fourth Talk -
Women in Islam - Oppression or Mercy?
by Sister Sundus Shuaib
- Fifth Talk -
Non Muslim - Enemy or Ally
by Brother Dr Muhammad Malkawi (Abu Talha)
- Sixth Talk -
Jihad - Terrorism or Liberator
by Brother Sam Mohibbat
- Seventh Talk -
Islam - Unity or Divides Humanity
by Honorable Sheikh Issam Amierah (Abu Abdullah)
- Closing Remark -
by Brother Zahid Mansoor
- Interviews after Conference -
CONFERENCE TRAILERS
Message by Br Taim Mohibbat
Message by Sr Sundus Shuaib
Message by Br Sam Mohibbat
Message by Br Ferhat Kara
Last modified onWednesday, 05 February 2020 19:42
back to top