بسم الله الرحمن الرحيم
Wilayah Tunisia: Mass Rally in Support of Al Aqsa & Call to Armies to Liberate the Blessed Land
Hizb ut Tahrir/Wilayah Tunisia organized a mass rally after Jumaa prayer at Al Fatih Masjid in Tunisia in support of Al Aqsa. The Hizb made an appeal to the armies holding them responsible to liberate the blessed land of Palestine.
Messages were sent to intellectuals, politicians, and faithful people of Zaytouna land that Al Quds will not be liberated by statements of condemnations, but will be liberated by the Muslim Armies.
Crowds chanted slogans such as:
"Oh Armies... Oh Armies... Stomp on the Thorns"
"No Deals or Betrayal... We Love the Armies & its Weapons"
"Oh Muslim Armies...Save the Detained Aqsa"
"Oh Armies... Say Wallah... We will not Give up on Palestine"
Friday, 02 Blessed Month of Ramadan - 18 May 2018 CE
Delegate of Central Media Office of Hizb ut Tahrir in Wilayah Tunisia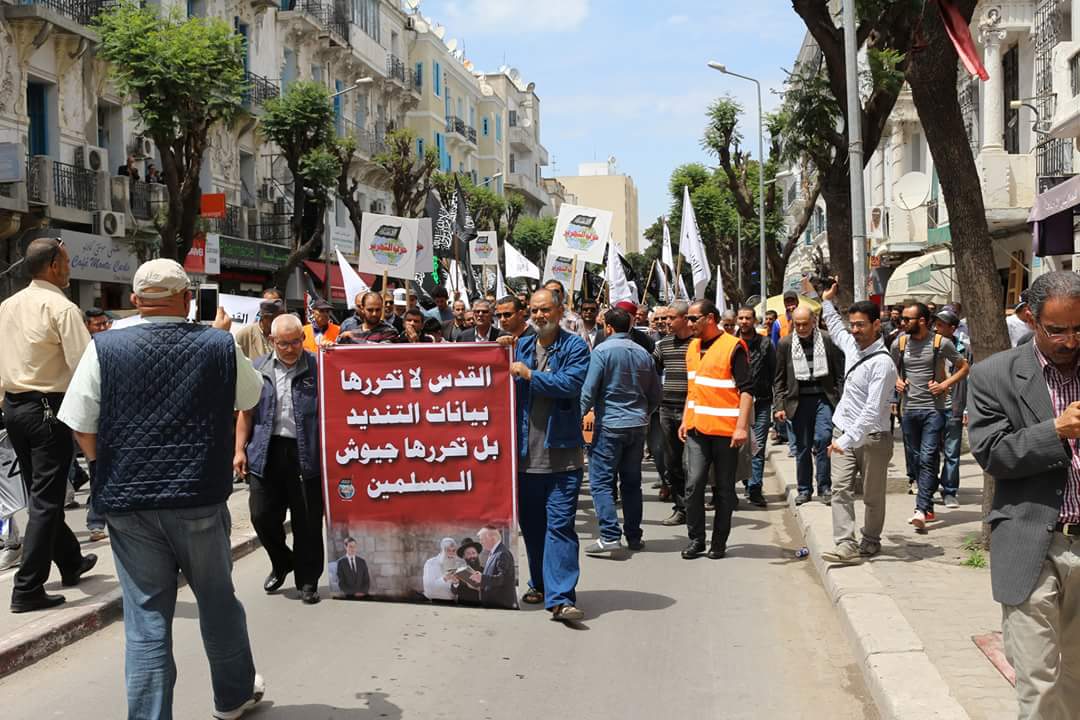 Last modified onSaturday, 19 May 2018 23:53
back to top