بسم الله الرحمن الرحيم
Hizb ut Tahrir / Wilayah Turkey
ٍStands to Denounce the Aggression of the Jewish entity against the Blessed Al-Aqsa Mosque

Hizb ut Tahrir / Wilayah Turkey organized a series of stands and rallies in ten major cities in Turkey: Islambol, Ankara, Bursa, Adana, Anlıurfa, An, Mersin, Gaziantep, Kahramanmarsh, Hatay / Antakya under the slogan: "Al-Aqsa is not without an owner!"
To denounce the brutal aggression of the Jewish entity against the worshipers and retreat in the blessed Al-Aqsa Mosque, which led to the injury of about 600 Muslims, many of them direct injuries to the head, causing severe injuries.
The stand in the city of Islambol (Istanbul) was organized in front of the consulate of the entity of Jews, where Ustaadh Mahmoud Kar, Head of the Media Office of Hizb ut Tahrir in Wilayah Turkey, read a press statement in front of the crowds who gathered from different directions in support of the stand and support it in denouncing the criminality of the occupying Jewish entity first, and by abandoning the Muslim rulers who do not move a finger.
Secondly, to defend the nation's sanctities, and thirdly, to demand that the armies do their duty and move to support the Muslims in the blessed Al-Aqsa Mosque and to liberate the Blessed Land -Palestine completely from the abomination of the Jews.

The stand ended with supplication and supplication to Allah Almighty to accelerate victory and empowerment.
Monday, 28 Ramadan 1442 AH - 10 May 2021 CE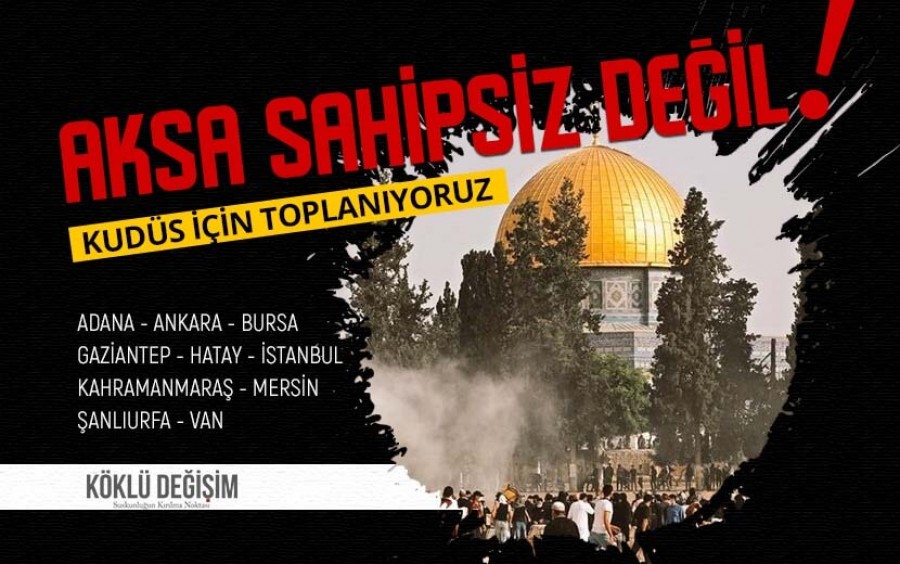 Istanbul
Friday, 2 Shawwal 1442 AH - 14 May 2021 AH
back to top