بسم الله الرحمن الرحيم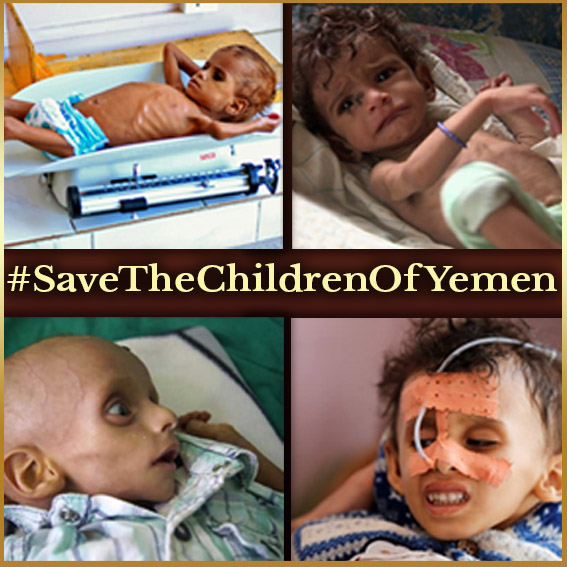 "Yemen's Children: Victims of a Forgotten War" Campaign
by the Women's Section in the Central Media Office of Hizb ut Tahrir
The Women's Section in the Central Media Office of Hizb ut Tahrir have launched a campaign to bring international attention to the heartbreaking plight of the millions of children of Yemen who face a horrifying humanitarian crisis due to the ongoing brutal war in their country. For over 2 years now, the innocent children of Yemen have been the primary victims of a war that has sown utter devastation on the lives of its people. Infact this humanitarian catastrophe has been termed, "a children's crisis" by aid agencies due to the overwhelming impact the conflict has had on the young.
This campaign will also expose how this war is not a sectarianism-driven conflict, nor a battle against terrorism, nor is it only a military struggle between regional powers for their selfish nationalistic political ambitions.Rather, it is a colonial-driven proxy war between Britain and the US, who are not only profiteering from the bloodshed but also fueling the war through their various agents in the region to gain greater influence in this strategic country.
The campaign will demand an end to this war of Muslim killing his Muslim brother which is utterly condemned in Islam. And it will raise a call to the Muslims, and their Ulema and armies to establish with urgency the Khilafah (Caliphate) based upon the method of the Prophethood. It is this state alone that can end colonial interference in our lands, stop sectarianism being used as a tool for political interests, remove the artificial borders which divide this Ummah and end any rifts between the hearts of the believers caused by decades of nationalistic secular rule.
Finally, the campaign will present the prosperous, secure and stable history that the land of Yemen enjoyed under the Islamic rule of the Khilafah, and how this glorious state will solve the current and long-standing problems affecting Yemen's children and their families.
Sunday, 28 Dhul Qi'dah 1438 AH corresponding to 20 August 2017 CE
To Follow the Campiagn in other languages:
Urdu
Dr. Nazreen Nawaz, Director of the Women's Section of Hizb ut Tahrir, announces the Launch of the campaign "Yemen's Children: Victims of a Forgotten War"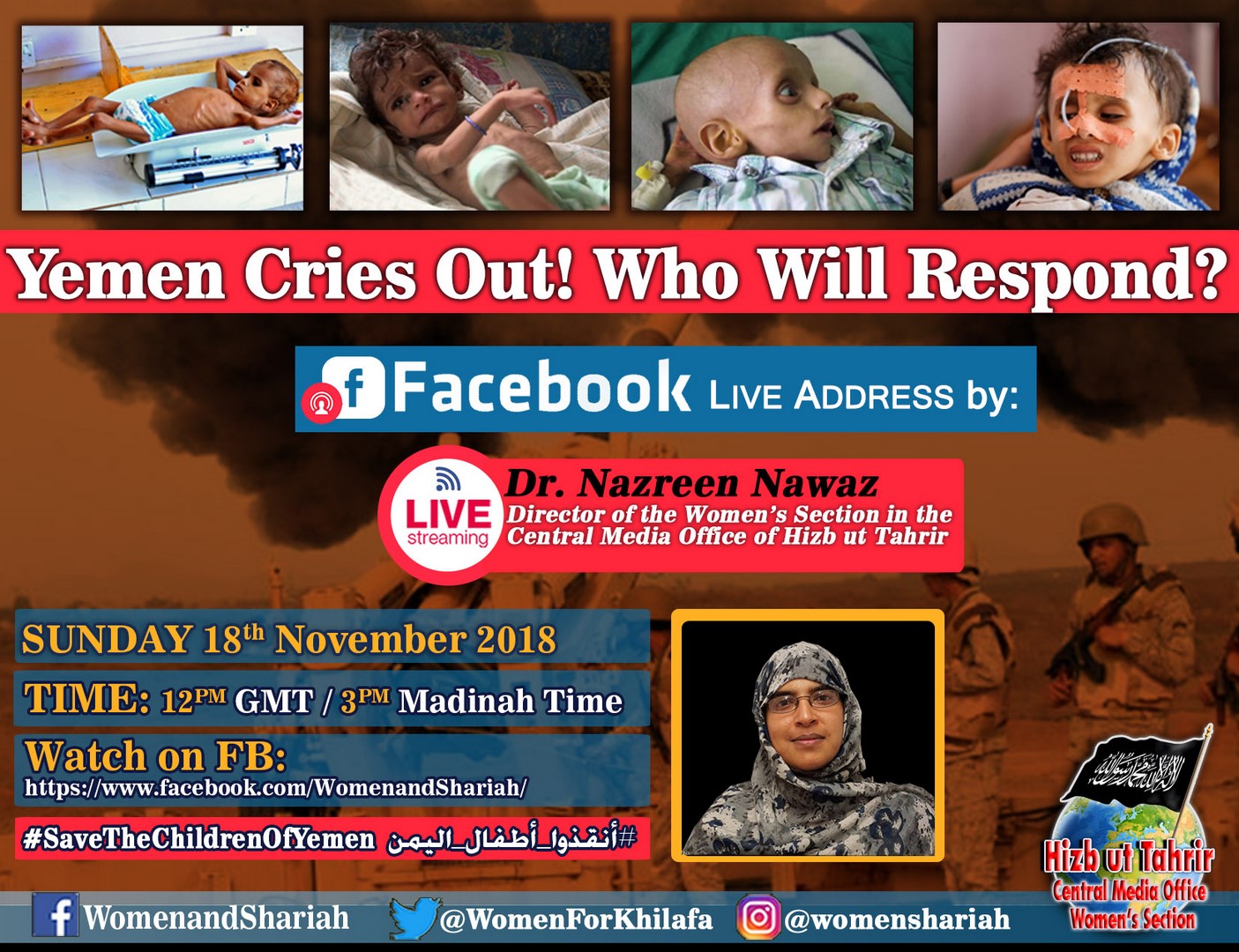 "Yemen Cries Out! Who Will Respond?"
Click Here for Full Transcript
Women's Section: Yemen Cries, Who will Answer?!
Rabi' Al-Awwal 1440 AH - November 2018 CE
Radical Change TV Channel: Baby Passes Away before Father's Eyes!
Rabi al Akhr 1440 AH - December 2018 CE
Women's Section: Poem
The plight of our people in Yemen!

Rabi' Al-Awwal 1440 AH - November 2018 CE

#أطفال_اليمن
#YEMENSCHILDREN
to follow the campaign visit the Women and Shariah page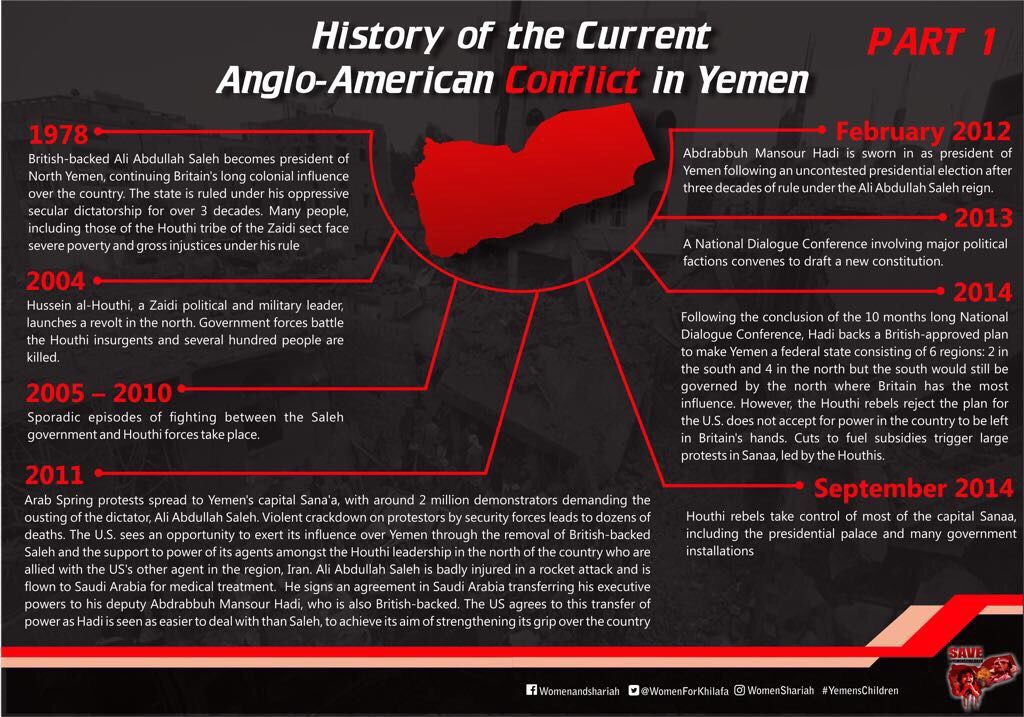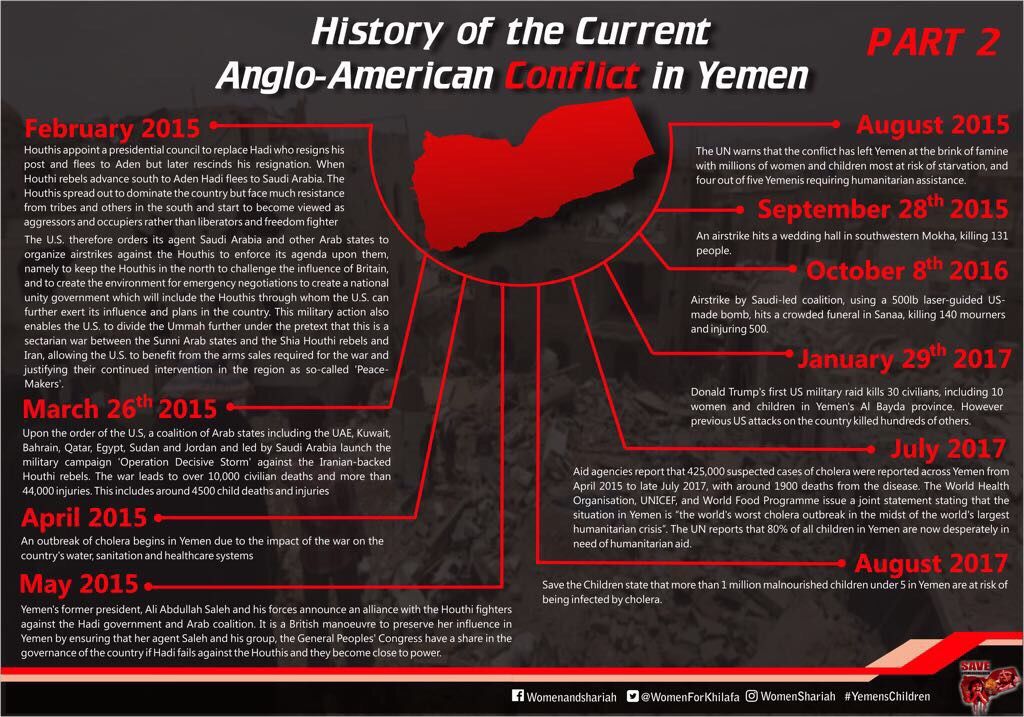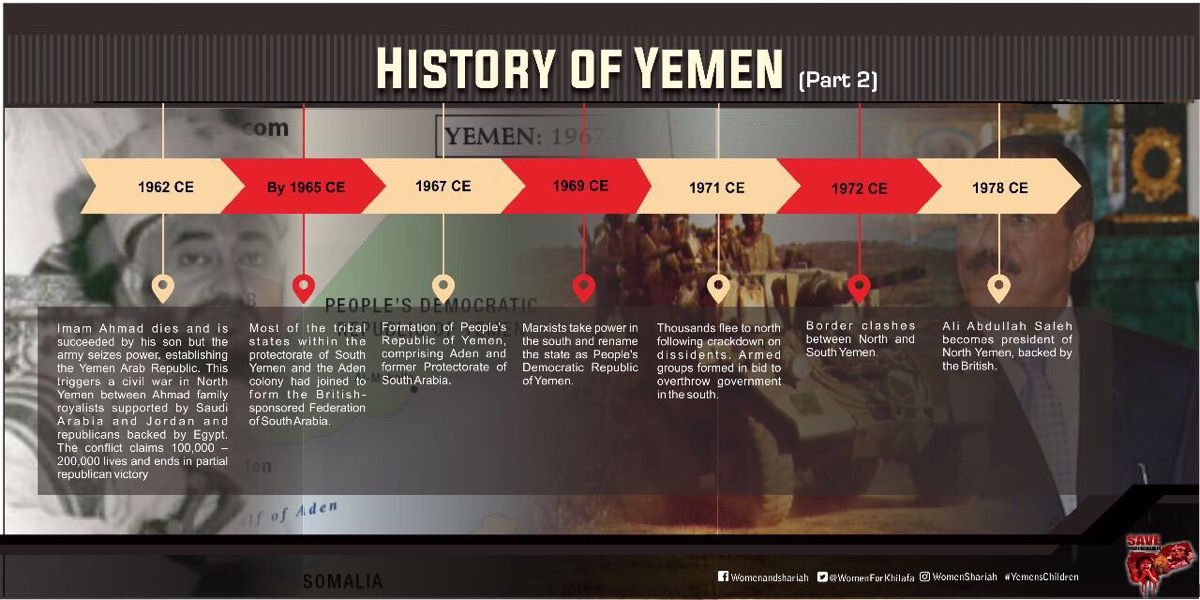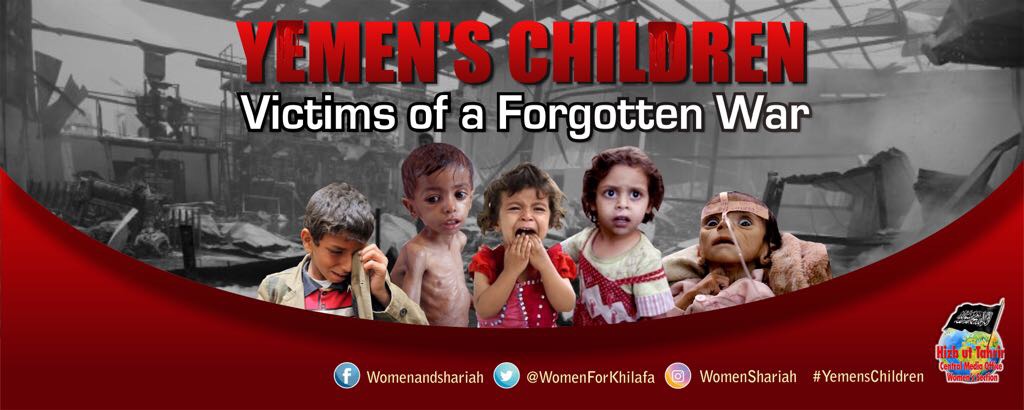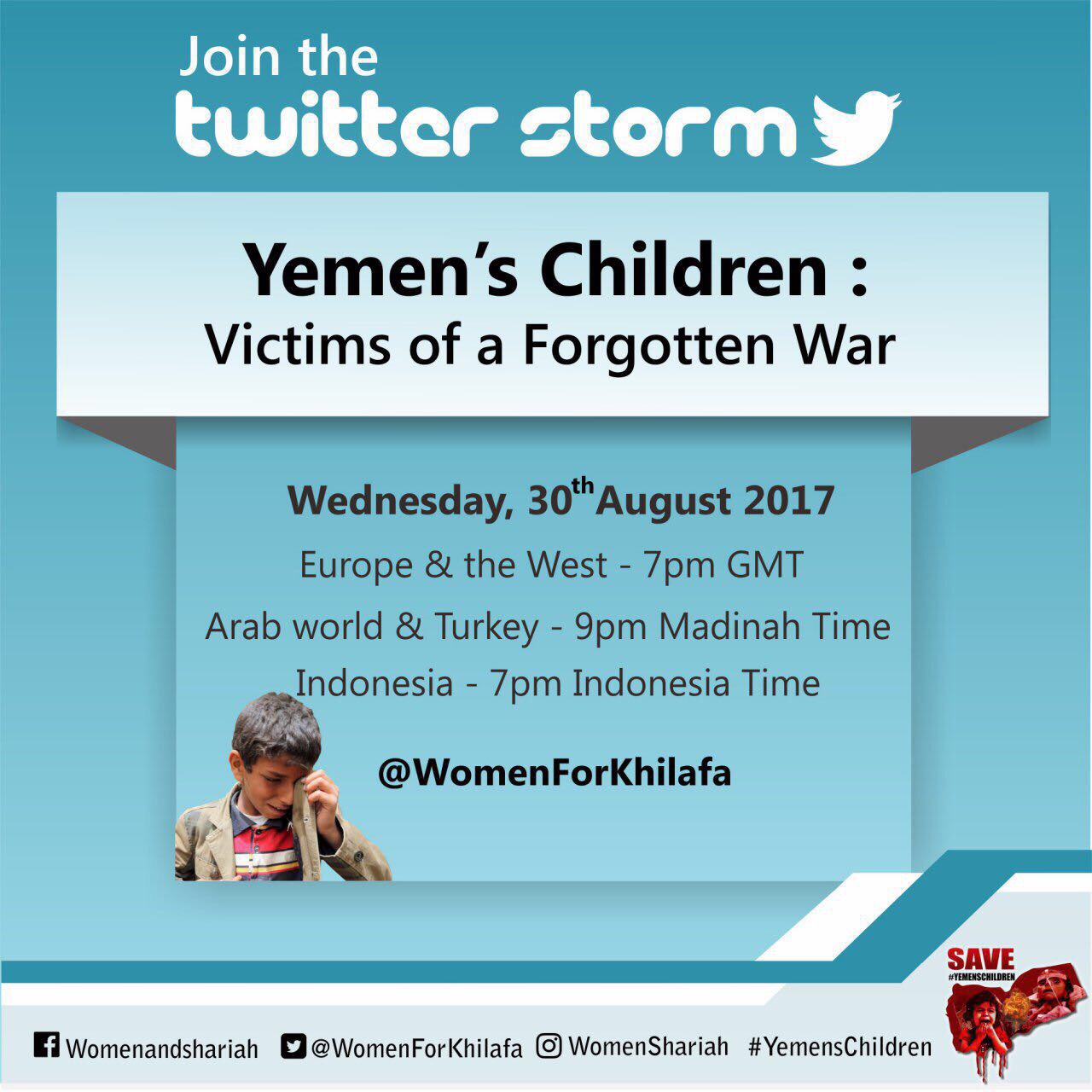 back to top