بسم الله الرحمن الرحيم
Hizb ut Tahrir / Britain: Annual Conference
Return of the Islamic World Order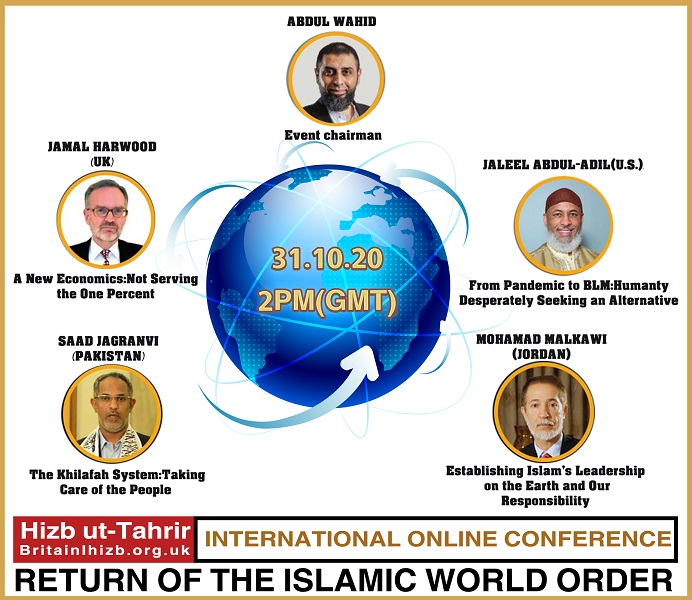 The COVID-19 pandemic has exposed the failings of Capitalism to people of all backgrounds, the intelligentsia, professionals, influencers and masses. The principle of oppressive Capitalism faces multiple crises, all of which occur simultaneously in political, economic, social and so on. And people are now asking in increasing numbers about the ability of Capitalism to provide viable solutions.
Hizb ut Tahrir / Britain seeks through its annual conference under the title:
"The Return of the Islamic World Order"
To shed light on these failures, and we will present the Islamic alternative, and we will show the Muslims that this situation represents an excellent opportunity for the return of Islam at a time when Western thought and civilization are subject to intense scrutiny, and then motivate Muslims to increase their efforts to re-establish the second Khilafah Rashidah (rightly guided Caliphate) on the method of Prophethood. Where the conference will address four main topics: Return of the Islamic World Order
From Pandemic to BLM: Humanity Desperately Seeking an Alternative

Professor

Jaleel Abdul-Adil (U.S.)

A New Economics: Not for the One Percent

Senior Economic Analyst

Jamal Harwood (UK)

The Khilafah System: Taking Care of the People
Ustaadh

Saad Jagranvi (Pakistan)

Establishing Islam's Leadership on the Earth and Our Responsibility
Dr.

Mohammad Malkawi [Abu Talha] (Jordan)
Saturday, 14 Rabi'i al-Awwal 1442 AH corresponding to 31 October 2020 CE


Conference Hashtags
| | | | |
| --- | --- | --- | --- |
| #TimeForIslam | | | |
| #TimeForKhilafah | | | |
| #HTBConference2020 | | | |
| #HTBritain | | | |

Read the Press Release
The Return of the Islamic World Order Conference Concludes with a Message of Hope for The Oppressed and a Call to Work Earnestly for the Khilafah
15 Rabii' al-Awwal 1442 AH - 1 November 2020 CE

Conference Trailer
Invitation to the Conference from Jamal Harwood, Senior Economic Analyst

Invitation to the Conference from Professor Jaleel Abdul-Adil

Invitation to the Conference from Ustaadh Saad Jagranvi (Pakistan)

Invitation to the Conference from Dr. Mohammad Malkawi [Abu Talha] (Jordan)

Invitation to the Conference from Dr. Abdul Wahid


Follow the Latest News and Updates
| | |
| --- | --- |
| Online Registration | |
| Follow on Facebook | |
| Follow on Instagram | |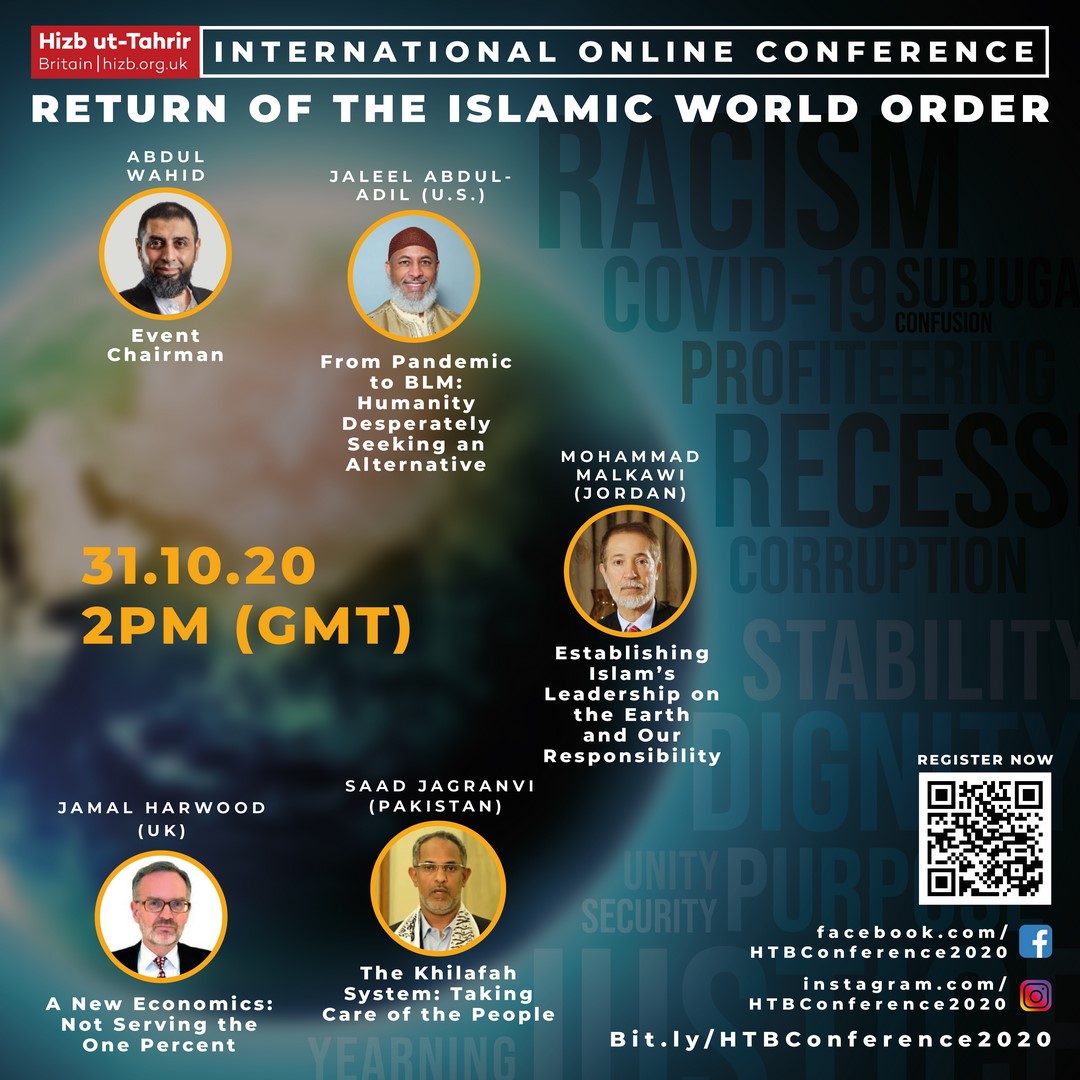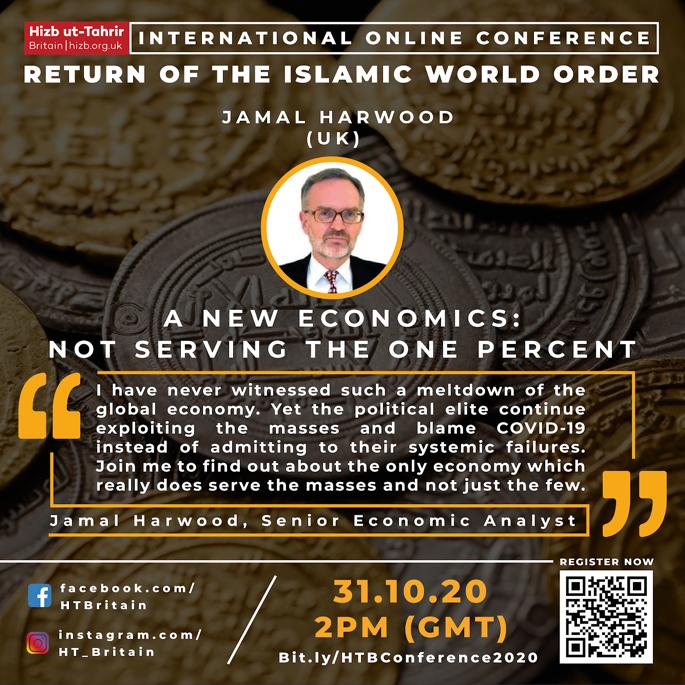 back to top