بسم الله الرحمن الرحيم
Women's Section of the Central Media Office of Hizb ut Tahrir:
The Attack on Hijab in Europe!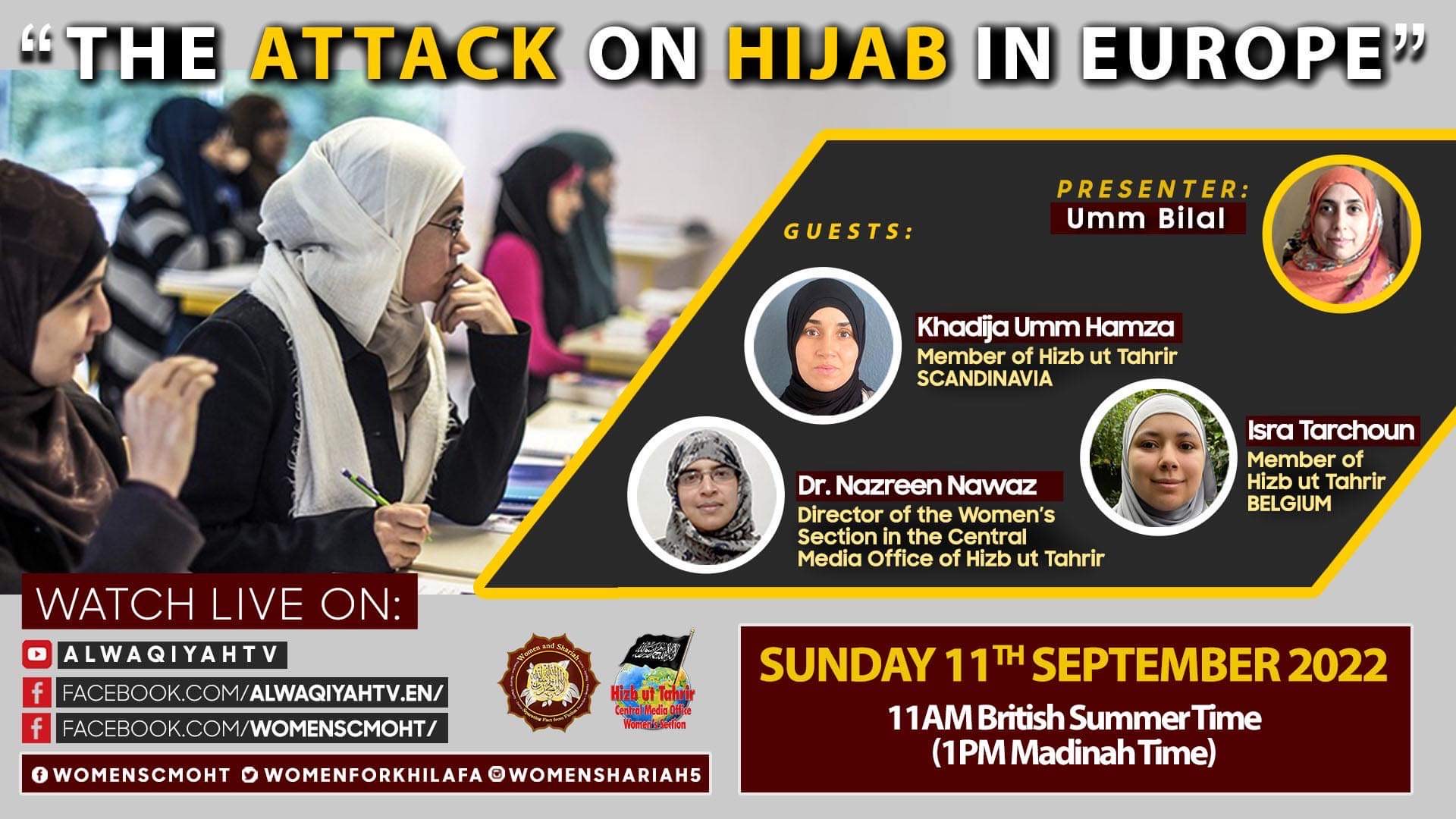 On the 25th of August 2022, a Commission appointed by the Danish government recommended a ban on girls wearing Hijab at primary schools in the country. The ban would apply at private, free and public elementary schools. As we know, there have been hijab bans in schools and other educational institutions in other European countries. This discussion will explore the politics behind the attack on hijab in Europe and address how Muslims should respond to this attack.
Sunday, 15 Safar-ul Khair 1444 AH - 11 September 2022 CE
back to top