بسم الله الرحمن الرحيم
Hizb ut Tahrir/ The Netherlands Annual Khilafah Conference:

Dealing with People of Different Ideas in the Khilafah State
Hizb ut Tahrir / The Netherlands organized its annual Khilafah Conference titled: "Dealing with people with different ideas in the Khilafah State" on the occasion of the 101st anniversary of the destruction of the Islamic State (the Caliphate).

Saturday, 02 Shaban 1443 AH corresponding to 5 March 2022 CE

Full Recording of the Conference

Conference Speeches
"History of the policy of assimilation pursued by the Dutch government"
Delivered by Ustaadh Kamal Aboe Zaid
Ustaadh Kamal Aboe Zaid explained that this policy was not born today, but rather is old since the sixties of the last century, and began with the demand of Muslims to integrate into society, and developed until every Muslim in the eyes of the government became accused until his innocence was proven, and mosques and schools were placed under supervision.
"The campaign against Islam is not specific to a state without a state"
Delivered by Dr. Abdul Wahid / Britain
Dr. Abdul Wahid discussed what the British government is doing to secularize Muslim children and assimilate them in Western societies, and that the policy announced by Tony Blair after the bombing that took place in London in 2005 is the same policy that Macron calls for today in France and the Austrian and even Chinese government calls for it towards our Muslim brothers in East Turkestan.
Western civilization's impotence and non-acceptance of the other
Delivered by Ustaadh Okay Pala
Ustaadh Okay Pala spoke of the catastrophic failure in dealing with Muslims, and how the concept of majority rule for minorities, which emerged after the establishment of the regional state, led to conflict and rivalry due to different beliefs and what emanates from them. As for Islam, it left non-Muslims and what they believed, and prevented their compulsion to change these beliefs and convictions, and it did justice to them and did not detract from their rights.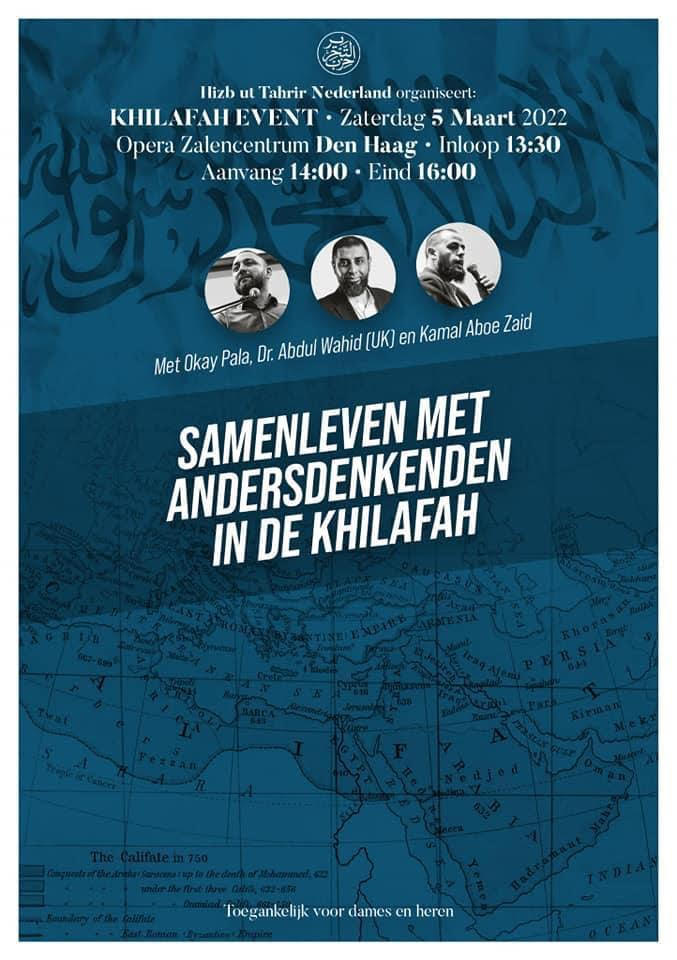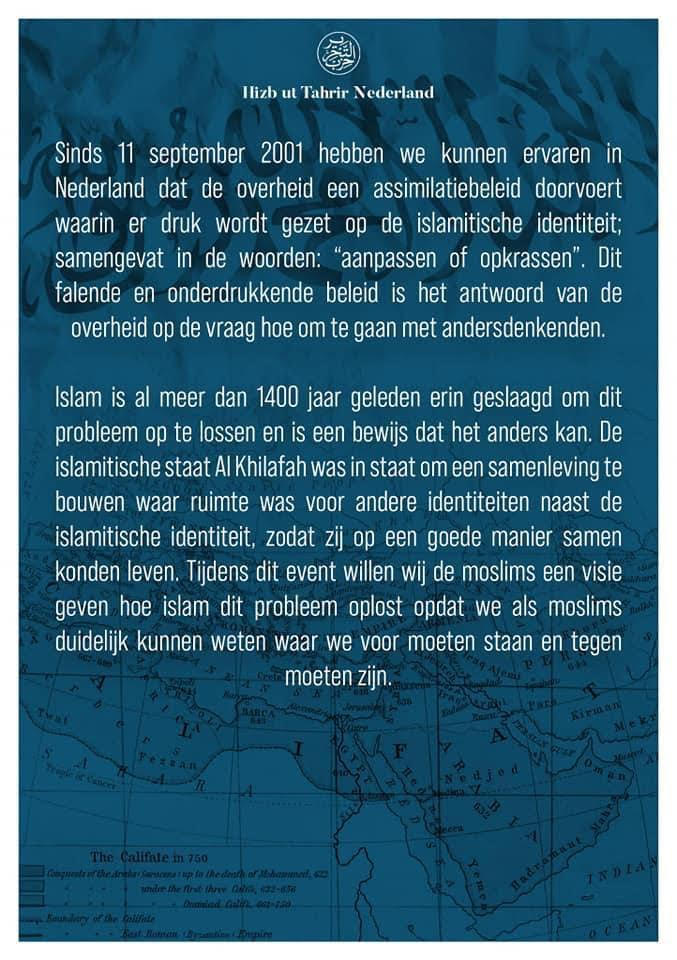 Additional Links
Official Website of Hizb ut Tahrir / The Netherlands
Facebook: Hizb ut Tahrir / The Netherlands
Twitter: Hizb ut Tahrir / The Netherlands
Instagram: Hizb ut Tahrir / The Netherlands


| | |
| --- | --- |
| #ReturnTheKhilafah | #YenidenHilafet |
| #الخلافة_101 | #أقيموا_الخلافة |
back to top