بسم الله الرحمن الرحيم
Wilayah Turkey Events:
"We are an Ummah moving together to face Terrorism!"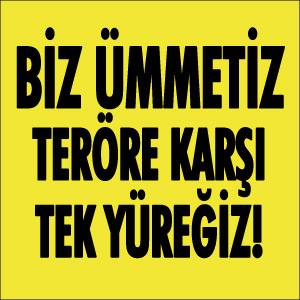 Hizb ut Tahrir Wilayah Turkey has held events under the slogan, "Expelling the United States of America from our country will end Terrorism!" Events included reading a press release and the performance of the prayer of absentia (Salatul al-Gha'ib) in five major cities; Istanbul, Ankara, Bursa, Şanlıurfa Province, Mersin, against the terrorist acts implemented by the Kufr West, led by America, through local and non-local without hands against the Islamic Ummah in the regions of Southeast Anatolia, Aleppo, Gaza, and other Muslim countries .. after Friday prayers on 08/26/2016.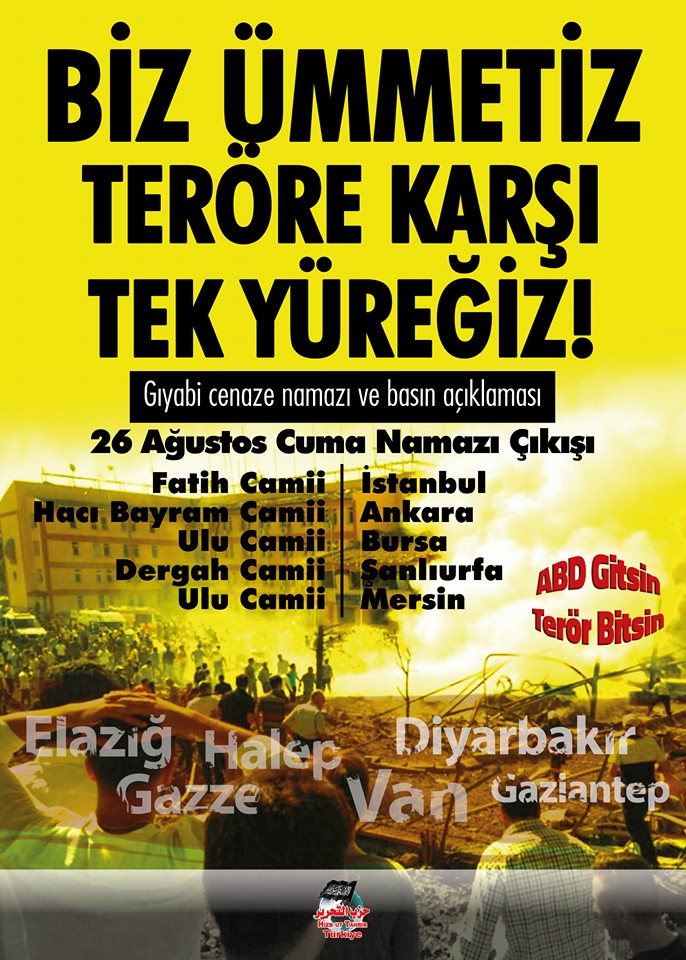 back to top