بسم الله الرحمن الرحيم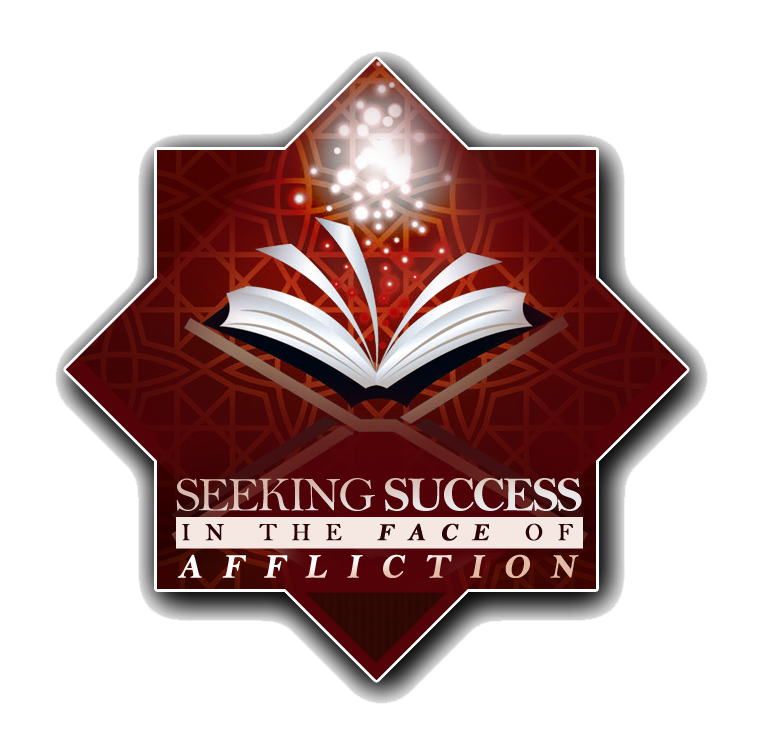 Women's Section of Hizb ut Tahrir:
Ramadan Campaign
"Seeking Success in the Face of Affliction"
We enter a Ramadan like no other Ramadan we have witnessed before. So many of our brothers and sisters have sadly lost loved ones to this virus over the past few weeks, while so many others are hospitalized due to the infection. All this, while our Ummah in Syria, Yemen, Kashmir, Gaza, Myanmar, China and elsewhere face this pandemic while under the barrage of bombs and bullets or while suffering the unbearable conditions of persecution, occupation or refugee death camps. The lockdowns in countries have also caused many of our brothers and sisters to suffer severe financial hardship, while others are separated from family and friends. And so many of us are deprived of the sweetness of praying the Jum'uah and Taraweh prayers and meeting as a community to do iftar together.
Amongst all this negativity and darkness, it can sometimes be difficult to see any light. However, as believers, our Deen tells us that tests and tribulations, loss and afflictions offer a door of opportunity. Allah (swt) says,
[أَحَسِبَ النَّاسُ أَن يُتْرَكُوا أَن يَقُولُوا آمَنَّا وَهُمْ لَا يُفْتَنُونَ * وَلَقَدْ فَتَنَّا الَّذِينَ مِن قَبْلِهِمْ ۖفَلَيَعْلَمَنَّ اللَّـهُ الَّذِينَ صَدَقُوا وَلَيَعْلَمَنَّ الْكَاذِبِينَ]
"Do men think that they will be left alone because they say: "We believe," and will not be tested? And We indeed tested those who were before them. And Allah will certainly make (it) known (the truth of) those who are true, and will certainly make (it) known (the falsehood of) those who are liars." [Al-Ankabut (29): 2-3]
Tests and afflictions therefore offer us as Muslims an opportunity to prove to our Creator (swt) that we are true to our belief as believers, if we use it as a means to gain greater closeness and submission to our Rabb (swt). It is an opportunity for self-evaluation as believers and as an Ummah about our weaknesses and short comings in obedience to all the Commands of our Rabb so that we can overcome them and become more devout servants of Allah(swt). But it is also an opportunity for reflection about the state of the world in which we live, the systems, ideologies and laws which govern lands and which exacerbate the crises which affect nations, including the current pandemic, as well as cause the mountain of problems we see afflicting humanity today; a chance to reflect on how we can change all this. So tests and tribulations are an opportunity to create real positive change within ourselves, our lands, our world.
So how can we use this Ramadan and the loss we have suffered, or the afflictions or difficulties we are experiencing….to emerge stronger? Stronger in our Iman and fulfilment of all the Laws of Islam in all areas of our life; and stronger as an Ummah in our qualities, thinking and understanding of our Deen in order to take up the position that Allah has ordained for us in this world – as the Shuhada An-Naas - the Witnesses to Mankind for His Deen – so that we may achieve success in this world and the Hereafter? We hope to address this question in our theme for Ramadan as the Women's Section in the Central Media Office of Hizb ut Tahrir: "Seeking Success in the Face of Affliction".
Dr. Nazreen Nawaz
Director of the Women's Section in The Central Media Office of Hizb ut Tahrir
Friday, 1 Ramadhan 1441 AH - 24 April 2020 CE



Message from Dr. Nazreen Nawaz
Director of the Women's Section of the Central Media Office of Hizb ut Tahrir
on the start of Ramadhan 1441 AH
Friday, 1 Ramadhan 1441 AH - 24 April 2020 CE



Media
back to top