بسم الله الرحمن الرحيم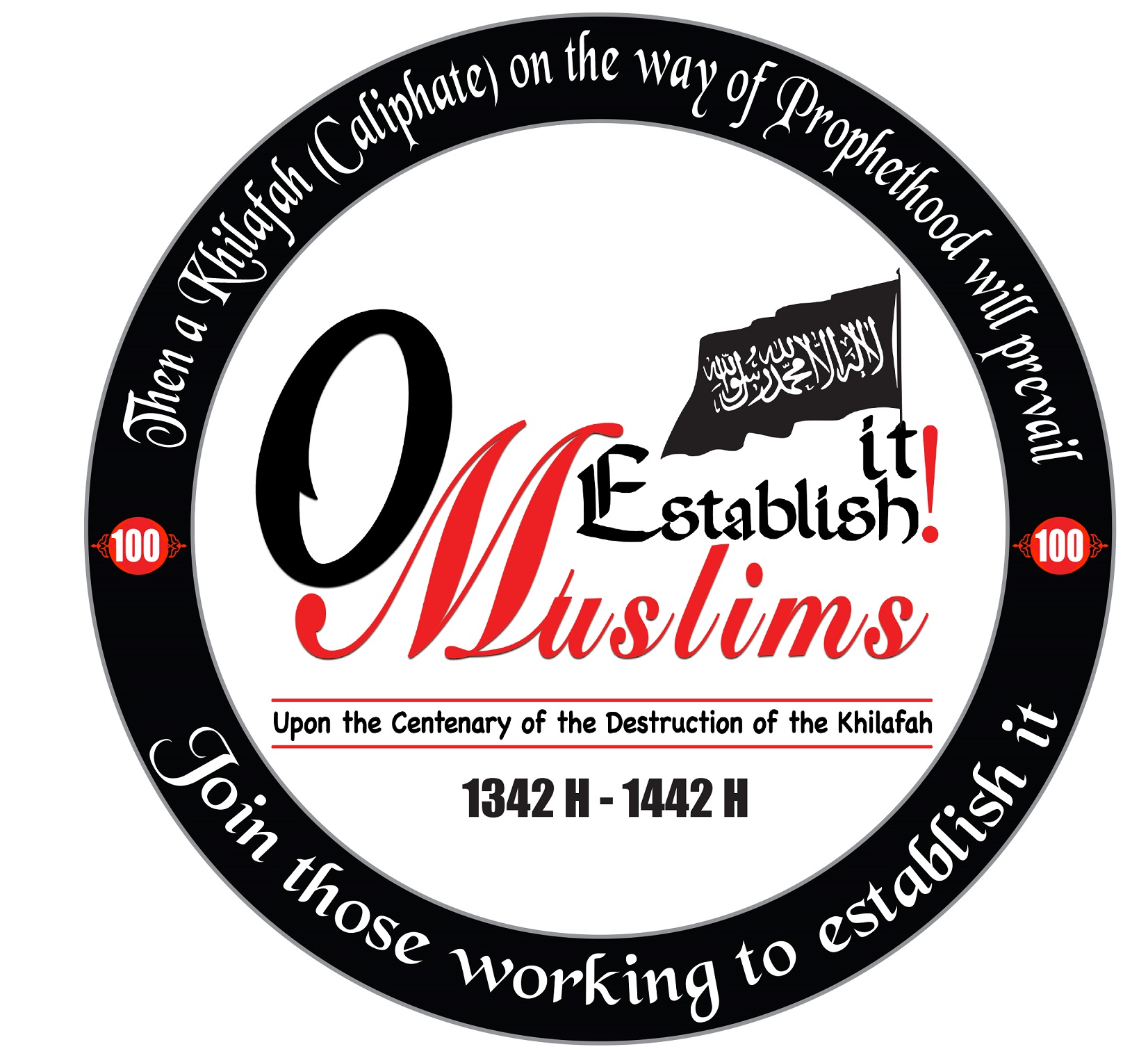 Hizb ut Tahrir / Sweden

Events marking the Centenary for the Destruction of the Khilafah
With the guidance of the Ameer of Hizb ut Tahrir, Eminent Scholar Ata Bin Khalil Abu al-Rashtah, may Allah protect him, Hizb ut Tahrir has launched a global campaign marking the 100 years in the Hijri calendar since the destruction of the Khilafah State (Caliphate), 28 Rajab Muharram 1442 AH / 2021 CE, and on this page we will cover the activities organized by Hizb ut Tahrir / Sweden as part of the global campaign launched by Hizb ut Tahrir.
Saturday, 01 Rajab 1442 AH corresponding to 13 February 2021 CE


100 Years without a State! It is our duty to re-evaluate it!
Ustaadh Syed Saeb
Wednesday, 05 Rajab Muharram 1442 AH - 17 February 2021 CE
Where were we and where did we reach after the fall of the Caliphate ?!
Ustaadh Syed Saeb / Sweden

Thursday, 06 Rajab Muharram 1442 AH - 18 February 2021 CE
- Live Facebook Broadcast -
Muslims Role in Establishing Khilafah Again!
Friday, 14 Rajab Muharram 1442 AH - 26 February 2021 CE
- Khilafah is Merciful to Humankind -
Sunday, 23 Rajab 1442 AH - 07 March 2021 CE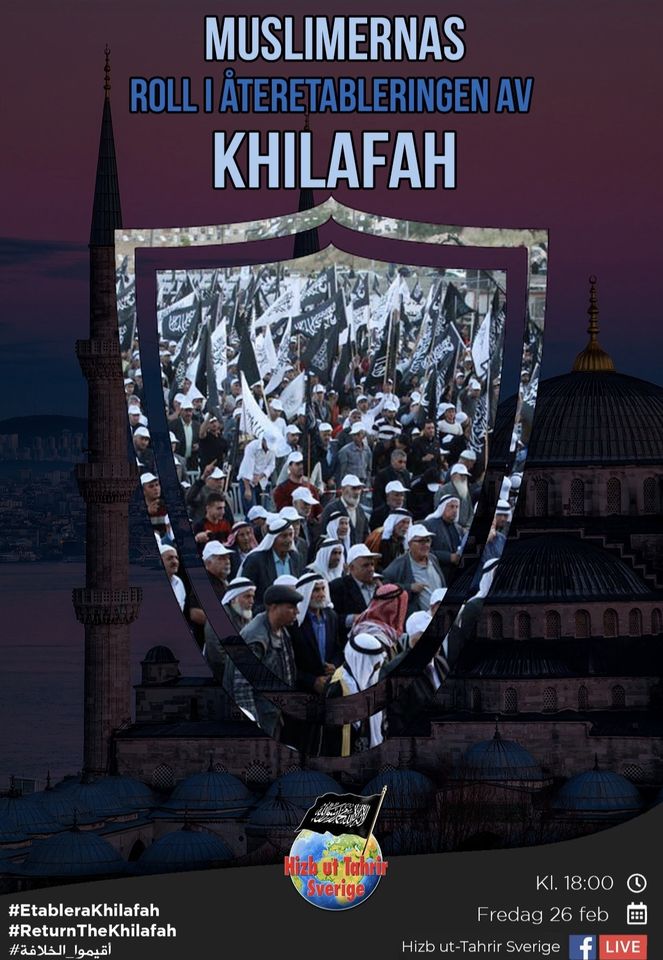 Part of the activities of hanging the Khilafah posters




Al Waqiyah TV
Talks on the Centenary of the Destruction of the Khilafah
- Global Changes Paves the Way for the Establishment of the Khilafah -
Ustaadh Rubai Chalabi / Sweden
Wednesday, 26 Rajab 1442 AH - 10 March 2021 CE
- Till When, O Muslims? -
Abu Islam/ Sweden
Tuesday, 11 Rajab 1442 AH - 23 February 2021 CE
- Where were we and where did we reach after the collapse of the Khilafah?! -
Ustaadh Syed Saeb / Sweden
Thursday, 06 Rajab 1442 AH - 18 February 2021 CE




Follow Campaign Hashtags
#خلافت_کو_قائم_کرو
#أقيموا_الخلافة
#ReturnTheKhilafah
#YenidenHilafet
back to top